Farm-fresh from our Brewery Farm to Your Door
Brewed in small batches with all-natural ingredients, Ramblin' Road beers are premium brews your customers will enjoy over and over. Contact us to ensure the Road leads to your place.
Merchandise available includes signage, posters, coasters and glasses distinctive taps. We can also discuss promoting your establishment through our website, our Farm Buzz e-newsletter and our social media networks.
sales@ramblinroad.ca
519-582-1444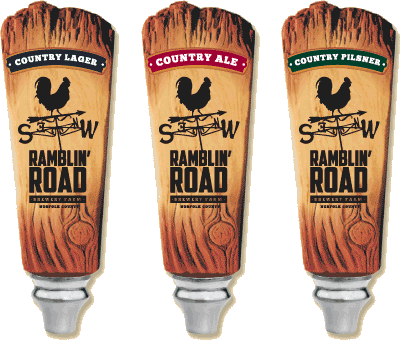 Register to become a Ramblin' Road Licensee!
The Ramblin' Road licensee kit will be available soon! Register now to be first to get it!