Port Dover & Friday the 13th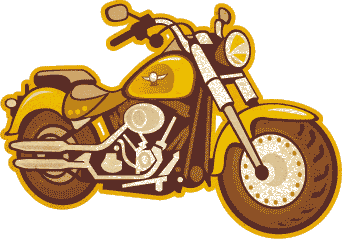 Nestled along the shores of Ontario's South Coast, Port Dover is a lovely spot that serves as a commercial fishing port, destination for recreation, food and culture and quiet bedroom community for families and retirees. The beach is pristine, the restaurants and cafes offer outstanding fare, and the Festival Lighthouse Theatre plays host to a growing repertoire of productions.
But at least once, and sometimes as many as three or four weekends a year, Friday the 13th rolls around and Port Dover becomes magnet for motorcycling enthusiasts from all over. The tradition began somewhat spontaneously back in 1981 with a sizeable contingent of riders. Today, it has grown to become a spectacular, fun-filled weekend-long event that sees literally thousands of motorcycles, from basic to mind blowing, parade through town.
Links: